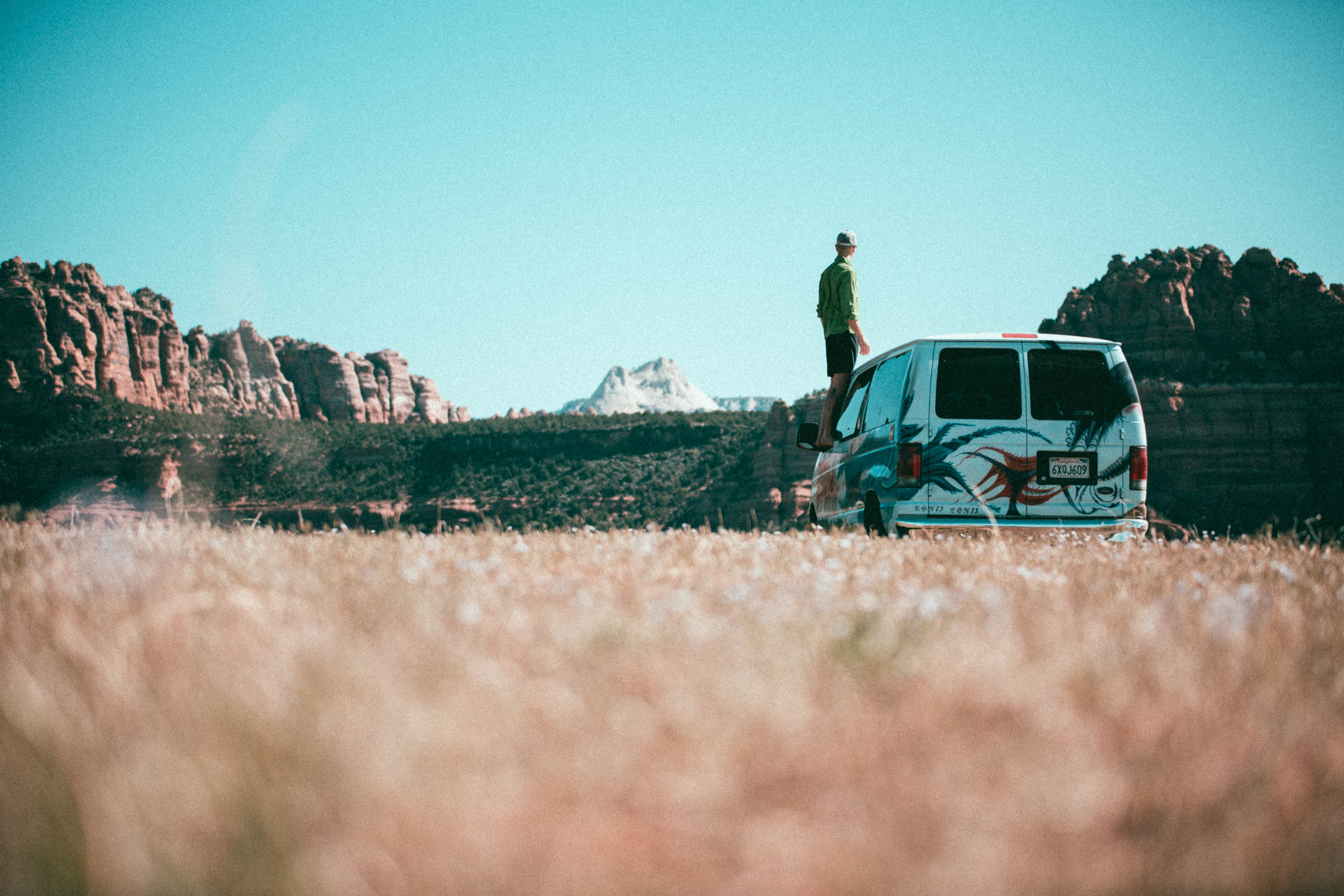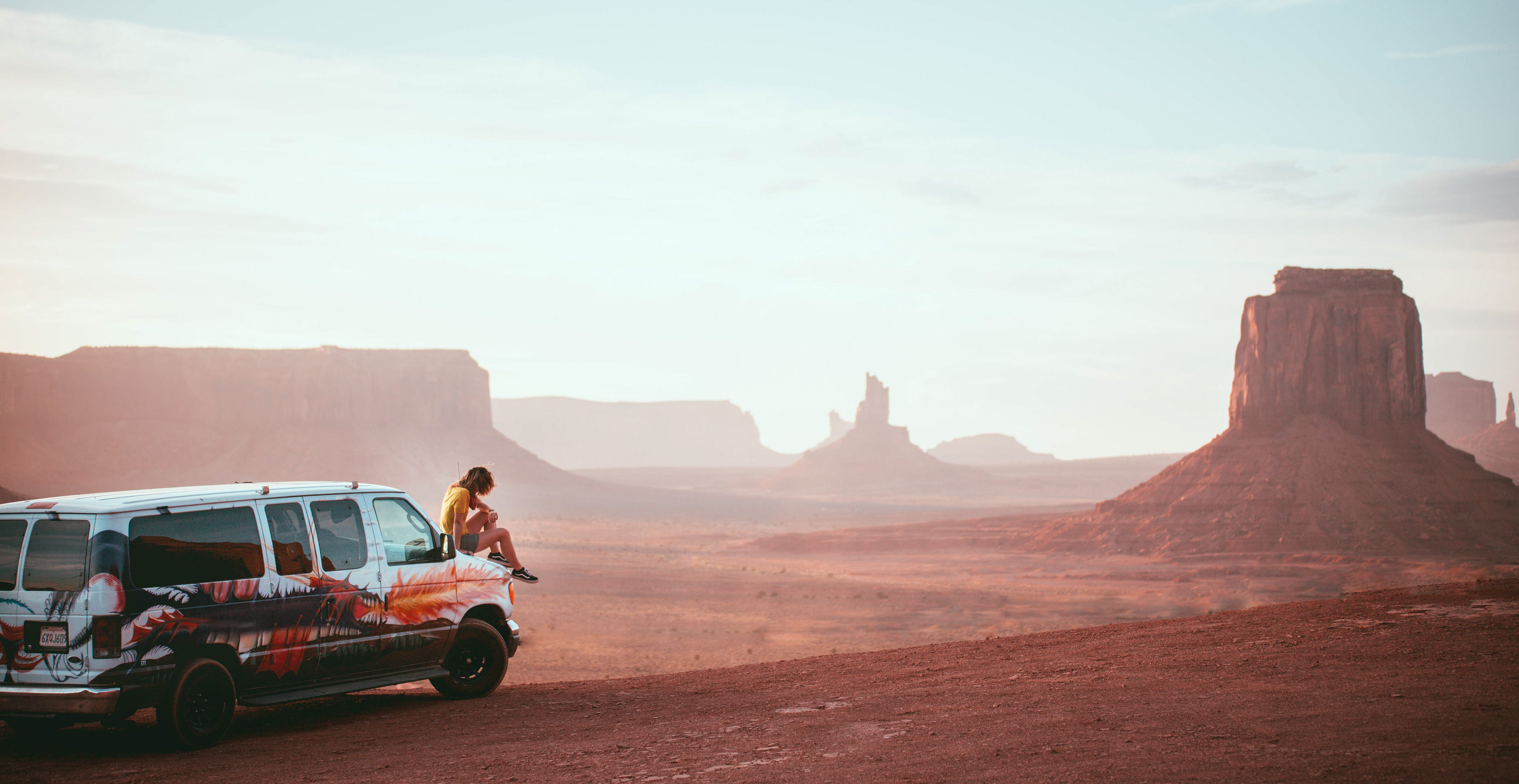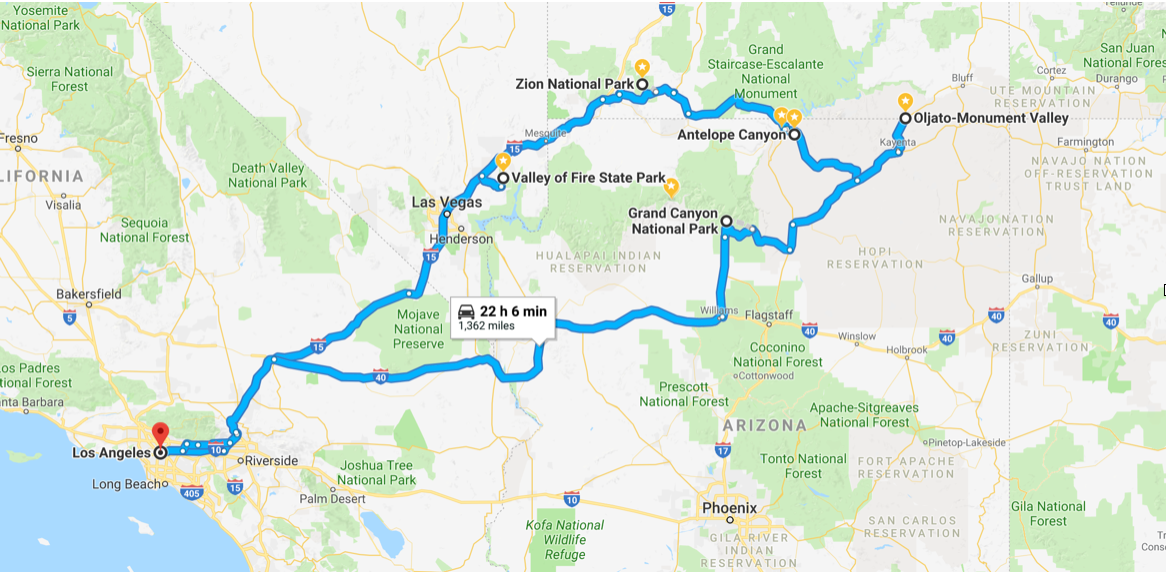 General Tips:
1. Plan AHEAD. We started off our trip with the typical "we will live it by the day and see where we end up". Usually, this mindset works out just fine but not when you do not have service throughout the whole trip and the GPS keeps on turning off.
2. Download every possible map on your phone for the whole area of the trip and buy a paper map. Book all the campsites or accommodations beforehand and print out the addresses. I did not have any service while in Utah and Arizona so double check with your provider before you leave.
3. Fill - up - your -tank - whenever - you - can. You might drive for hours and hours without seeing another car or a gas station. You might drive on the wrong direction and need extra gas for the way back. You never know! The general rule, especially in those locations, is to always fully fill up the tank whenever you can.
4. Always carry cash. I am international and my credit card works everywhere .. or so I thought. Many gas stations did not accept International credit cards, and although the majority also have ATM inside, you might not be able to get cash out for whatever reason. Moreover, the majority of the campsites required a cash payment upon arrival.
5. Buy a National Parks Pass. Instead of having to pay $25/30 every time you get inside a National Park, you can easily get a National Parks Pass for $80. It can be used by two different people and it lasts for one year starting the day of purchase.
When: Especially while crossing the Valley of Fire and Monument Valley, the temperatures can be quite extreme. Try avoiding extreme seasons such as summer and winter. I did this journey at the beginning of May and the temperature was quite bearable, even when driving in the middle of the desert at midday.
Where to Sleep: We rented a small van and slept inside it. Areas like the Valley of Fire and Monument Valley are quite remote, therefore, finding motels or accommodation in general can be quite challenging.
How to get around: Car / Van. If you are renting a car or a van, try to pick something that will not let you on the side of the road in the middle of nowhere. You can definitely save up by cooking your own food or by sleeping in campsites but you should always spend a fair amount on money on your vehicle. 
Day 1: Los Angeles / Valley of Fire (317 miles / 510 km)
What:
 If you feel like you have enough energy, start off the day by catching sunrise at Griffith Observatory! You have a long day of driving ahead so be prepared and store enough water and snacks in your car.
Extra Stop:
You are going to drive through Las Vegas. Make a quick stop if you have never been or just drive through the main road. It can get quite busy though, so just keep that in mind for the timing, you do not want to get to the Valley of Fire when is already night time.
Try to make it in time for sunset. The whole valley becomes read and the soft light makes everything even more beautiful. 
Where: 
We stayed at Atlatl Rock Campground. It is conveniently located along the road and it is easy to find. They have hot showers, bathrooms, and nice picnic and barbecue areas for each camping spot.
Day 2: Valley of Fire / Zion National Park (152 miles / 245 km)
What: Try to leave the campground fairly early, the temperature tends to rise quite quickly and you also do not want to get to Zion National Park too late if you want to make it on time for a hike.
Once we arrived in Zion, we parked our van at the Visitor Center and took the bus (free) to the starting point of the Angel's Landing trail. I would suggest going inside the Visit Center and ask for recommendations depending on what kind of hike you want to do. Personally, I would recommend Angel's Landing. It is by far one of the most beautiful hikes I have ever done. The end of the trail is very steep, although there are ropes that make it a little easier to hike up, the cliffs on both edges can be quite scaring. I am afraid of heights but I still managed to reach the top; just take your time and do not push your limits.
Zion National Park has a lot to offer. If you have more time, I would definitely recommend staying a couple of days in order to be able to do more hikes and fully enjoy the park.
Where: All the campgrounds nearby were full but we managed to book Zion West Ranch. This is literally a huge field where people drive through and just park their car or van wherever so I do not think it will ever be fully booked. The view in the morning is breathtaking but the campground is in the middle of nowhere, you have to drive on an off-road path and there is no bathroom nor shower.
Day 3: Antelope Canyon / Lake Powell / Horseshoe Bend (113 miles / 182 km)
What: In order to see Antelope Canyon, you need to book a tour with local guides. There are several websites offering different kind of tours. If you are interested in seeing the famous "light beams", try to book earlier tours as this phenomenon happens in the morning. I would suggest doing a normal 1/1:30 hour tour, which is more than enough to get a few good shots. Keep in mind that it can get quite claustrophobic inside as there are a lot of people in such a small space; you are not allowed to carry backpacks and only one camera per person (no tripods unless you do a photography tour).
After the tour, head over to Lake Powell for a swim or a walk along the lake. Finally, head to Horseshoe Bend for sunset.
Where: There are several campgrounds in the area and pretty much all equipped with hot showers and bathrooms. We stayed at Wahweap Campground.
Day 4: Monument Valley (116 miles / 187 km)
What: Before hitting the road again, you can check out the area as Lake Powell has a lot to offer, from kayaking to UTV tours. You can also have lunch at Big John's, probably the best ribs I have ever had!
The ride to the Monument Valley is not too long, but you still want to try to get there early enough to spot a nice location for sunset. The area is really big and we took the wrong road at least four times before finding the entrance of the main park. You can drive inside the park (an SUV or van is highly suggested) along the main off-road, I highly recommend it as the scenery is utterly breathtaking. The whole trip takes about two hours (including some time to take pictures) and all the vehicles need to be out of the park by 8pm.
Where: We stayed at Goulding's Lodge. It is very close to the main entrance of the park, it has hot showers, bathrooms, and even an indoor pool.
Day 5: Grand Canyon National Park (152 miles / 245 km)
What: If you have an extra day, definitely stay at Grand Canyon National Park for a couple of days. There are many hikes and look outs that make a longer stay worth it. We arrived during midday and it was very warm so we decided to take it easy and hike the Bright Angel Point Trail, which takes about one hour. During the summer, look outs can get quite crazy during sunset, so try to arrive fairly early to secure a good spot. The most famous look outs are: Hopi Point, Mohave, Pima Points, Yaki, Navajo, Lipan Point, and Desert View.
Where: Since the drive back to Los Angeles is very long (about 8 hours), we decided to drive as much as we could after sunset and look for a campsite along the way. Otherwise, you can check out the campsites just outside Grand Canyon.
Day 6: Laguna Beach / Venice Beach / Santa Monica (512 miles / 824 km)
What: Last day of the trip! Time to relax and enjoy the nice weather (hopefully) and chill by the beach. If you want to spend the whole day at the beach and go for a swim, Laguna Beach is probably the go to. However, if you feel like walking around, check out Abbot Kinney Boulevard in Venice Beach. It is a well-known destination with vintage clothing stores, many cozy cafés, and the perfect hipster vibe.
If you still have some energy left, you can also rent a bike and go from Venice Beach to Santa Monica (or vice versa) along the ocean walk.
For sunset, you can head to Venice Skatepark to see some of the most talented kids out there making some tricks while the sun goes down; or you can go to Santa Monica Pier and enjoy the sunset while the lights from Pacific Park reflecting on the water makes everything more magical.
Extra Locations:
 If you have a couple of days extra, I would recommend staying longer in Zion and Grand Canyon National Park. Otherwise, Bryce Canyon National Park and Moab (both in Utah) are definitely a must see if you have enough time.