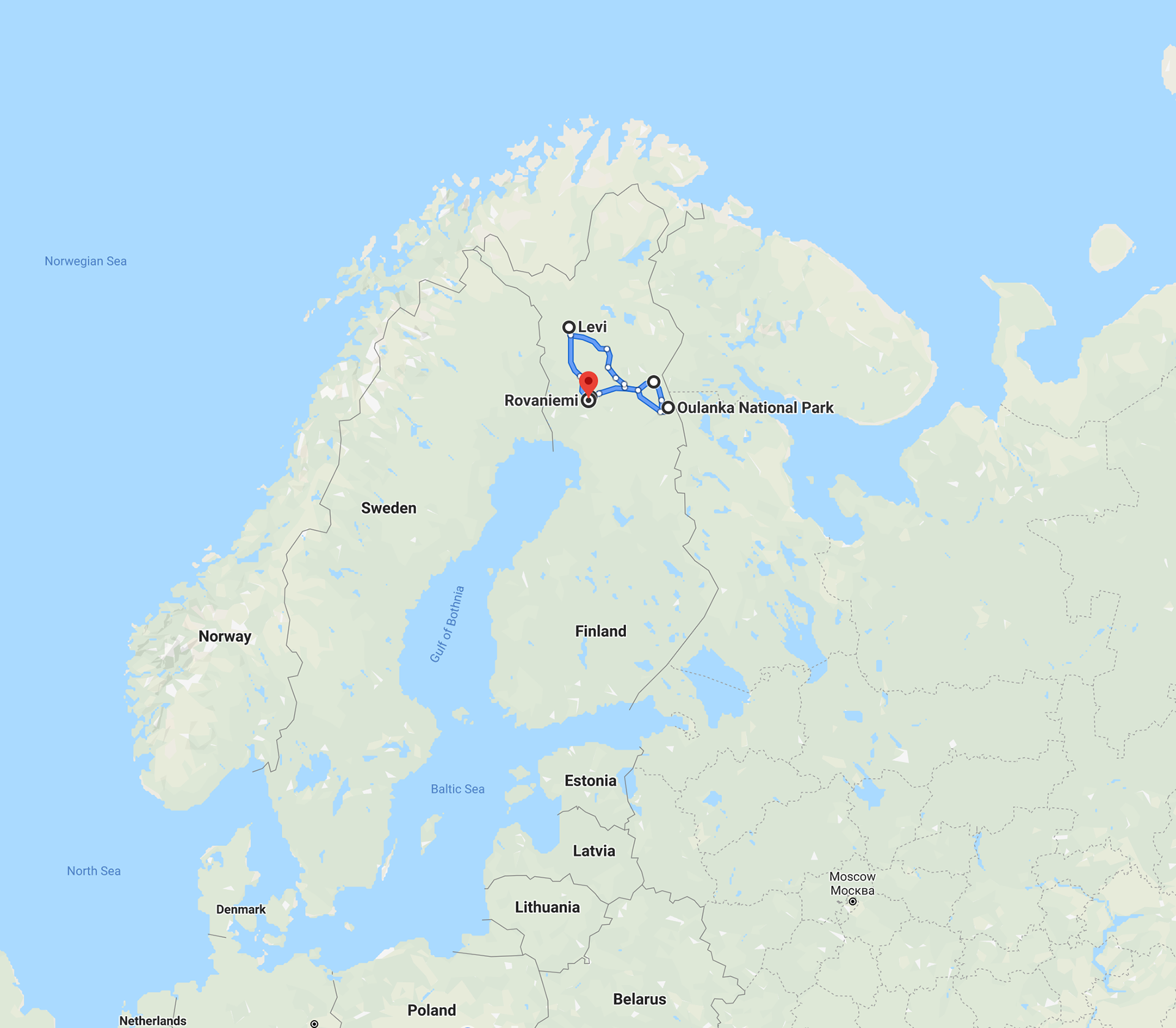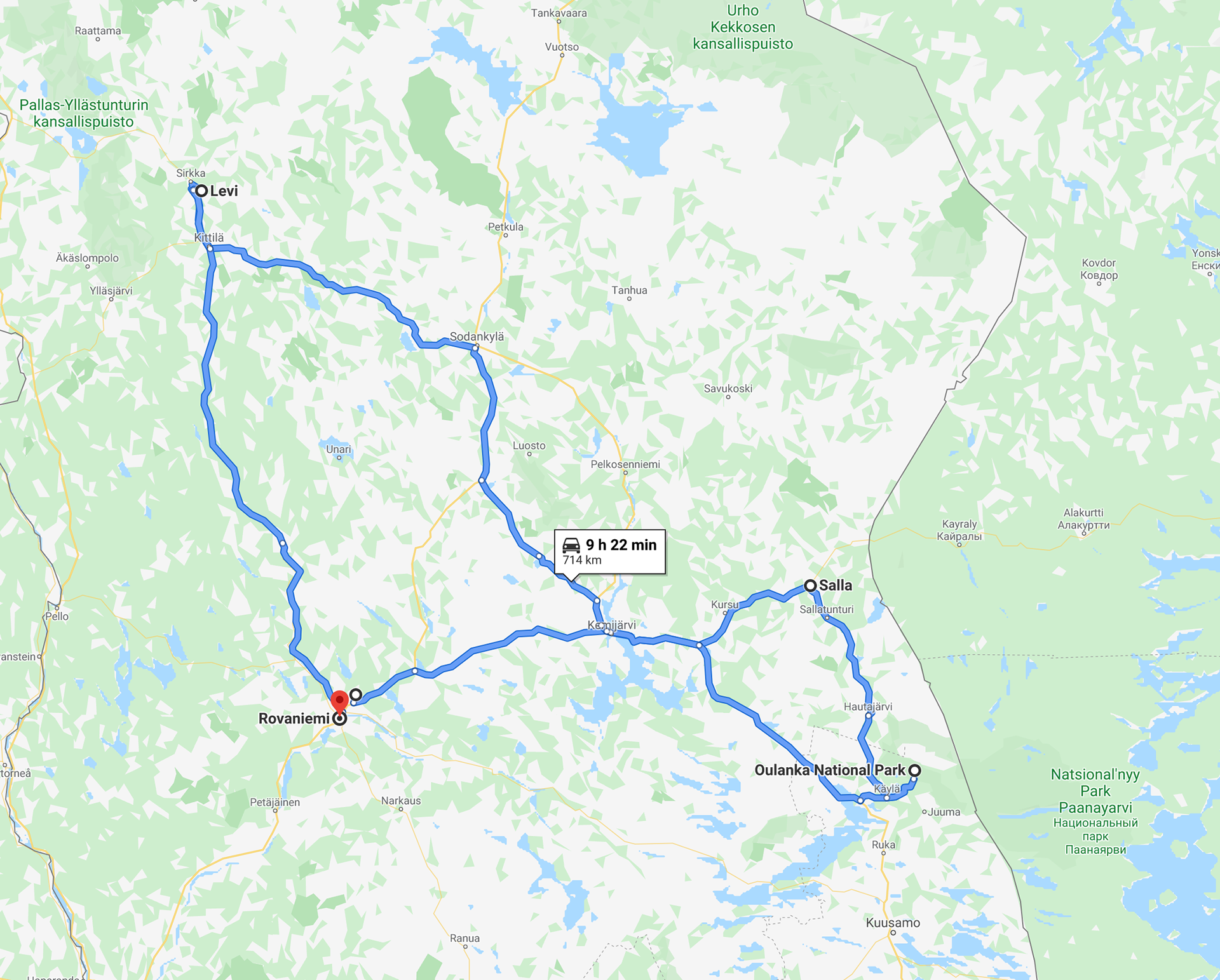 WHAT TO PACK:

Pack a lot of clothes in order to layer up during the day. Something that I have learnt while traveling to cold places is that it is better to have three pieces of clothing to layer up rather than one really heavy jacket for example. In that way, you avoid sweating and then end up getting even colder. One of the basic rules when in cold environments is to keep your head, feet, and hands always warm as your body works to keep your core warm. Which means that your extremities get colder first to prevent the rest of your body from losing heat. If you keep those warm at all times, you will be less likely to get the rest of your body cold.
- Pack several Merino Wool shirts, socks, and thermal leggings, a skiing/waterproof/windproof jacket, waterproof boots, two pairs of gloves (thin layer and waterproof), hat, scarf.
- Headlamp (never rely on your phone as a light, it is not bright enough and you will end up wasting useful battery)
- Power-bank (given the extreme temperatures, your phone will die easily. Bring an extra power bank to keep in your inside pocket so that it remains warm and does not lose battery with the cold)
N.B.: During all the tours/safaris that we did, they always provided us extra pairs of socks, gloves, and warm and waterproof suit to wear above everything, and boots.
STAY HYDRATED:

As one of our guides told us, Lapland is a little bit like the desert, but cold. Your skin gets very dry and you forget to drive throughout the day. I always made sure I had a thermos with me at all times so that I could stay hydrated and warm.
CHECK THE WEATHER AT ALL TIMES:

This is mainly for two reasons: you do not want to miss out and you do not want to end up getting stuck somewhere because of the snow. Even if the weather broadcasted a cloudy morning, we always woke up at sunrise to check out a potential light coming through the clouds. Additionally, given how quickly the weather changes, even if it supposed to be a cloudy/rainy evening, you never know.
DRIVE CAREFULLY AND CHECK Y

OUR CAR:

You will rarely meet other cars when driving from a town to another. However, always respect the speed limits and drive care

fully. The road is very icy and the last thing you want is to get stuck in the middle of nowhere. Our car broke down on the third day. A warning light popped up the second day but we did not pay attention thinking it was nothing important. If you are unsure, always call the car rental to double check and if anything happens, always try to get to the closer town. We ended up having to wait for over 6 hours but it happened right outside our cabin so we had a place to stay luckily.
Day 1: Arrival / Rovaniemi / Salla
We landed in Rovaniemi Airport after a quick layover in Helsinki. Another option could be to land in Helsinki and take the train to Rovaniemi but it takes much longer. It depends on whether you want to check out Helsinki as well and if it is convenient with the airfares.
The drive to Salla is about 2 hours and there is not much along the way so if you are hungry, it is better to get food by Rovaniemi Airport. If you are not starving, then you can join a nice dinner at Sallatunturin Tuvat, which is also where we slept during our stay in Salla. I highly recommend it as they have beautiful cottages (some with a private sauna inside!), breakfast and dinner are delicious, and they organize incredible tours. Last but not least, the personnel is super welcoming and friendly and they are always willing to help.
Day 2: Oulanka National Park / Snowmobile Safari / Salla
Oulanka National Park


After catching a gorgeous morning light from our cottage at Sallatunturin Tuvat, we decided to head to Oulanka National Park to take photos of the iconic Myllykoski.
We had to be back to Salla at 1 pm for our snowmobile tour so we were in a rush. I would suggest dedicating an entire morning/afternoon for this trip. The park is beautiful and there are gorgeous hikes (very slippery so be careful!). If you have more time and would like to walk around, I suggest parking in "Retki-Etappi Oy". However, if you are in a rush and just want to take photos and then off to the next spot, I recommend parking near the "Basecamp Oulanka".
Snowmobile Safari


Sallatunturin Tuvat organizes many many tours with different durations/destinations and times of the day. I highly recommend taking a tour later in the day (1 pm for example) as in that way you can catch the sunset from the top of a hill. The time changes based on the time of the year and sunset times of course so make sure to double-check beforehand.
The snowmobile tour is absolutely mind-blowing, our guides took us to the top of a hill where the trees were so covered in snow that looked like dozens of snowmen. There is also a little wooden hut where you can warm up, enjoy a cup of coffee or tea, and the most amazing freshly baked donut (I may or may not have eaten two of them).
N.B.: they will provide you with a helmet, extra gloves, boots, and a warm suite to wear on top of everything. I would recommend wearing an extra pair of socks and thin gloves as your hands will get really, really cold.
Relax / Dinner Time


After a long day outside in the cold, enjoy a sauna inside your cottage or at the spa in the Holiday Club Salla where you can also have a delicious dinner at Revontuli Restaurant.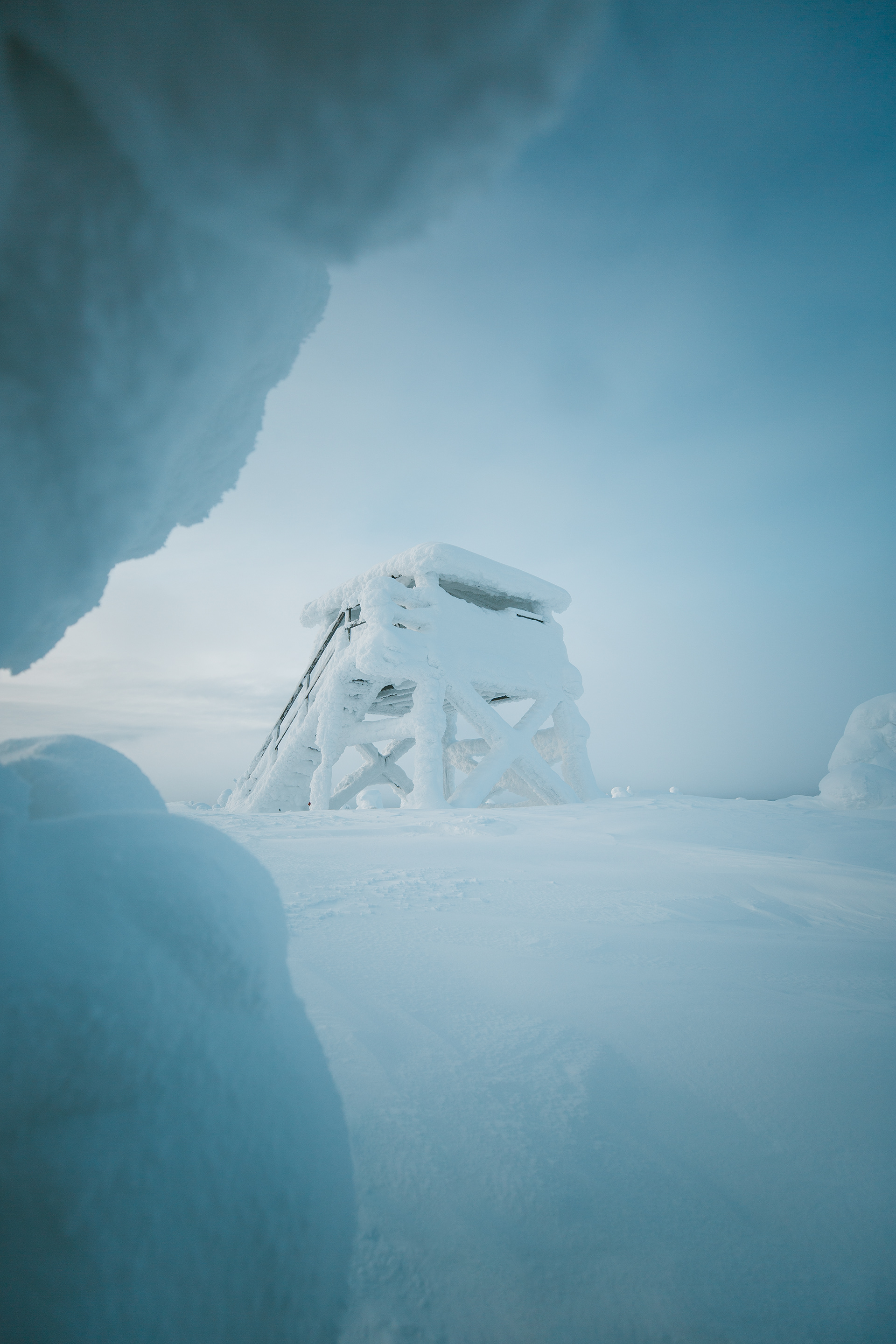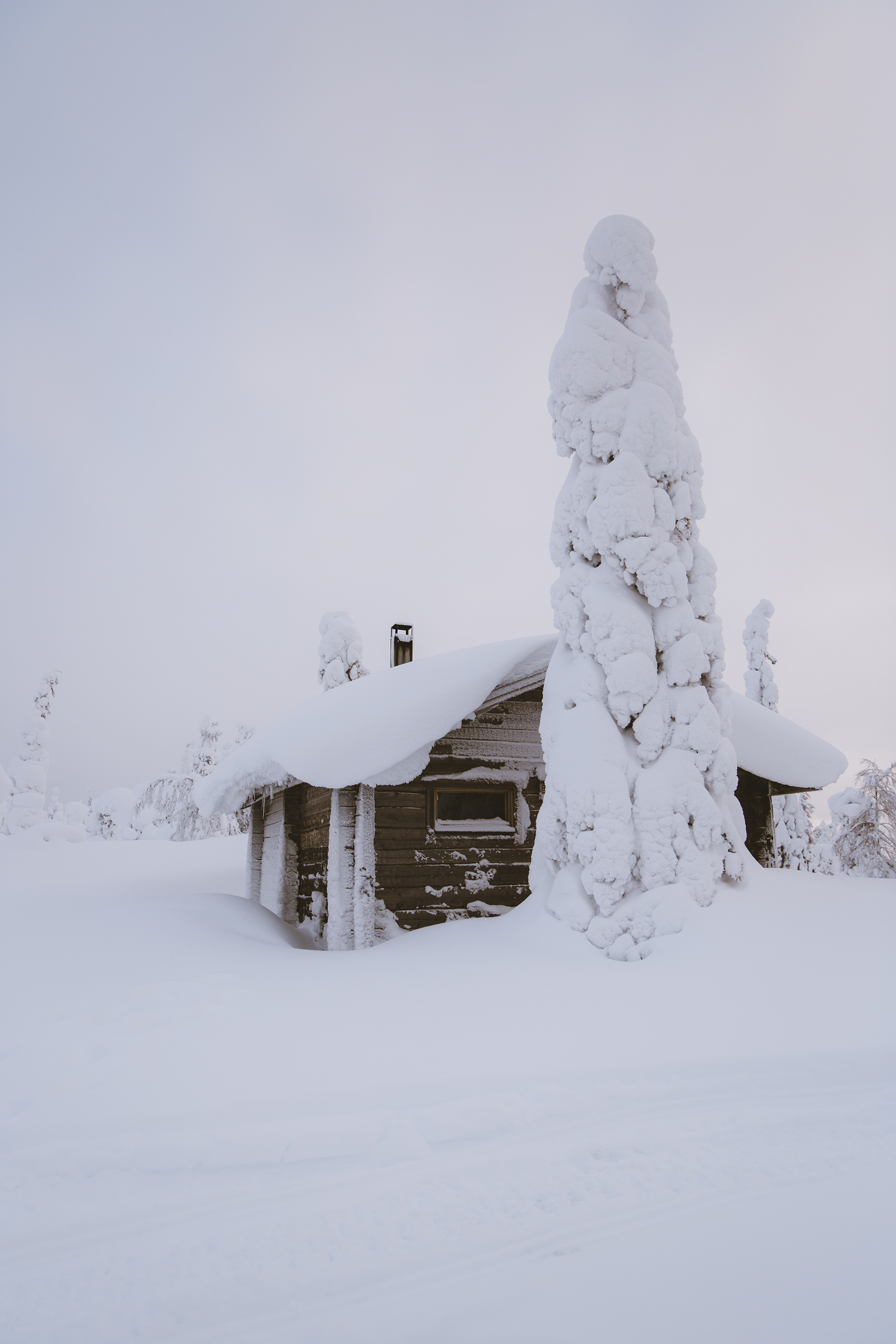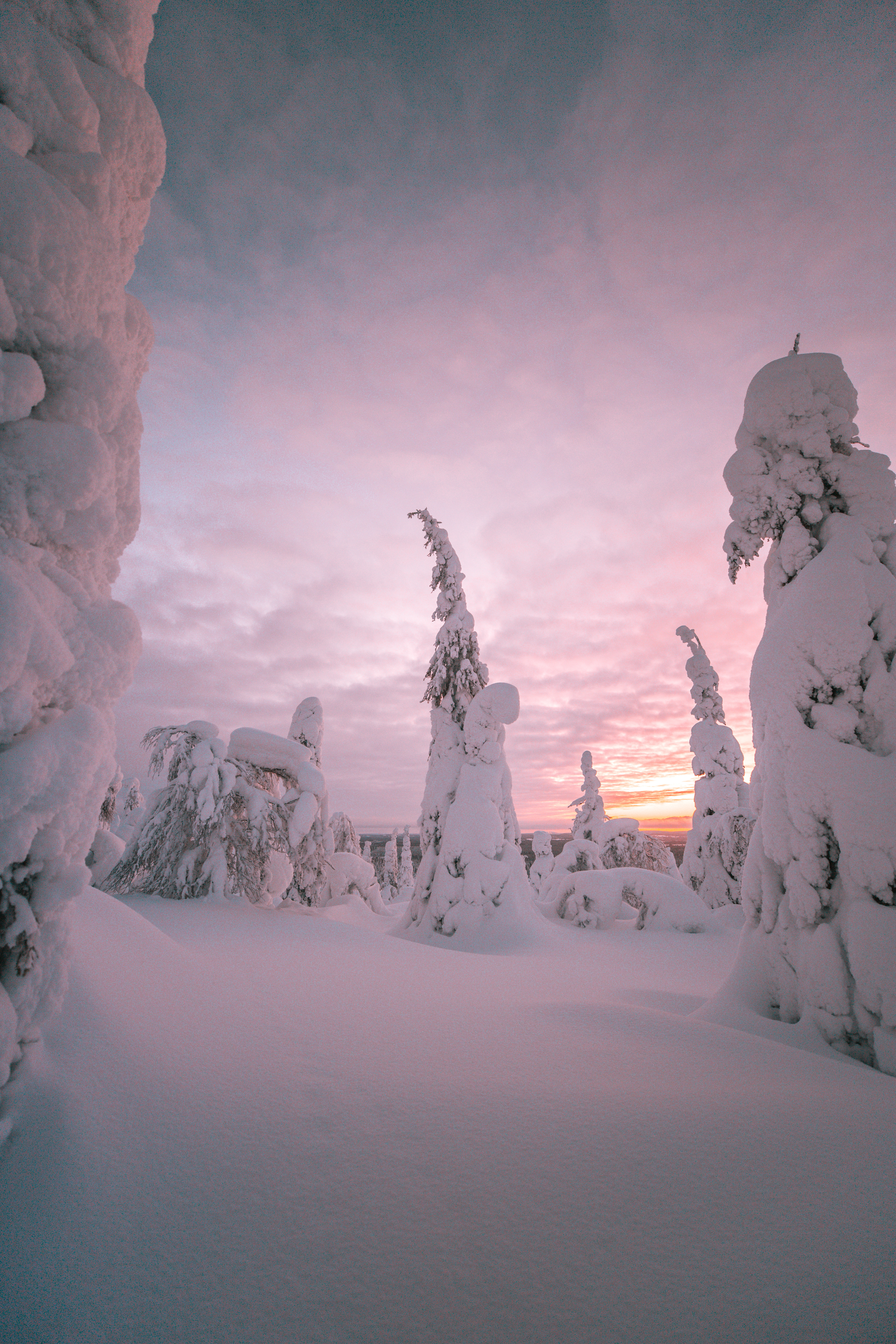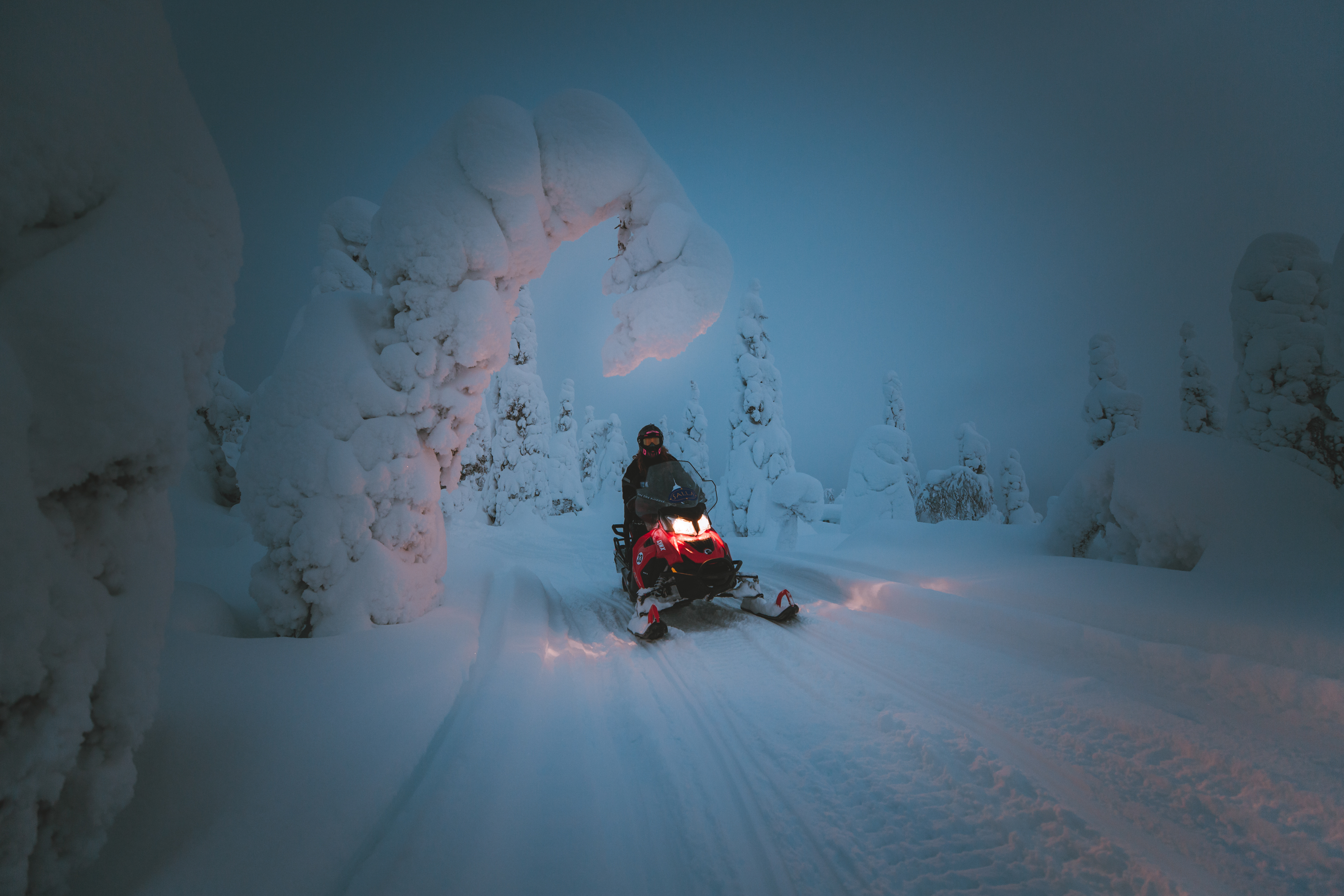 Day 3: Oulanka National Park / Kuusamo / Riisitunturi National Park / Kittila
If you did not get the chance to check out Oulanka National Park on your first day, I would suggest using this day to take a day trip to the park and check out the area around Kuusamo. There are many gorgeous national parks and towns, here are my top picks:

- Riisitunturi National Park